By Brian Towle at March 14, 2012 | 1:27 PM | Print
Even with the start of spring football practice and the hopes that Connie Yori's gang will make noise in the women's NCAA tournament, the interest about who'll fill the role of men's head basketball coach continues to grow.
To say that this is one of the most important hires in the history of the program isn't a stretch. Nebraska's now in a basketball powerhouse conference and will be opening the Pinnacle Bank Arena in November 2013. The athletic department needs to capitalize on the commitment to a renaissance for men's hoops.
There are several coaches that Tom Osborne and Mark Boehm would like to speak to. Who are they, and are they a fit for Osborne and Boehm's new Nebrasketball?
First Call Coaches:
John Groce – Ohio University

Groce is the man that most fans and the media want, and with good reason. The 40-year-old has done well with the Bobcats. Heading into the 2012 NCAA tournament, Groce has an overall record of 83-55 including two Ohio Valey Conference tournament titles.
Before landing the job in Athens, he was an assistant from 2004-2008 at Ohio State. While with the Buckeyes, he was part of a staff that saw two Big Ten regular season titles and a Final Four run. Groce was also the lead recruiter for players such as Mike Conley Jr. and Greg Oden.
He is ideal for Nebraska with his age, passion, and leadership abilities. No doubt Groce knows how to recruit the Midwest, and would be as close to the perfect candidate to take the reins of a floundering program.
Nebraska's Chances: Very good. It's a perfect situation for him to walk into, and odds are if Osborne wants him he'll write Groce the check he wants.
Shaka Smart – VCU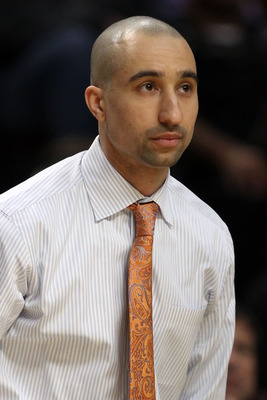 At only 34 years of age, Smart has a fire that could work wonders in Lincoln. While only being on the job for three years, he took the Rams on their improbable run to the 2011 Final Four, knocking off the likes of Southern California, Georgetown, Florida State, and Kansas. Before that, he lead VCU to the 2010 CBI championship.
Smart is known for coaching teams that are relentless on both ends of the court with a swag that you wouldn't believe comes from a team in the Colonial Athletic Association.
Nebraska's Chances: Not as good as fans would hope. Since Illinois fired Bruce Weber, they've had Smart in their sights. With a big piggy bank and key Midwestern areas to recruit from, there aren't many scenarios where Smart doesn't become the next head man in Champagne. If talks should stall, however…
Gregg Marshall – Wichita State

Marshall is an intriguing prospect for a number of reasons. The fifth-year head man at Wichita State lead the Shockers to last year's NIT championship. Husker fans may remember the 76-49 skull-kicking that WSU administered to Nebraska in the opening round.
Over the last two years, WSU is a very impressive 54-18 and has continued to see the success that Marshall had during his career at Winthrop.
Nebraska's Chances: About the same as with Smart. South Carolina's honed in on Marshall after the dismissal of Darrin Horn.
Interestingly, VCU and Wichita State play each other in the first round of the NCAA tournament. Might Osborne beat South Carolina and Illinois to get the first interview with one of the first teams to bow out of the Big Dance?
The Unlikely:
Dana Altman – Oregon
Altman, the well-known former Creighton coach, has spent some time in Eugene and done well. Oregon has recruited hard and looks to be on the way up in a conference with no real threats to step up and take control.
However, Altman is from Nebraska, still has family there, and has those Midwestern values. Do all Huskers want him to lead their team? No, because they feel like he underachieved at Creighton, especially in his last two years as he dealt with player issues.
What Has to Happen: Nebraska has to sell that Altman can succeed in Lincoln. There's a semi-hefty buyout with Oregon, and he'll likely need his current pay equaled to move back home.
Would it be the best hire or even a splash hire? No. Is it a safe hire that will get people interested in Nebrasketball again? Probably. Word on the street is that Osborne and Altman have a mutual interest in discussing the gig.
Dan Monson – Long Beach State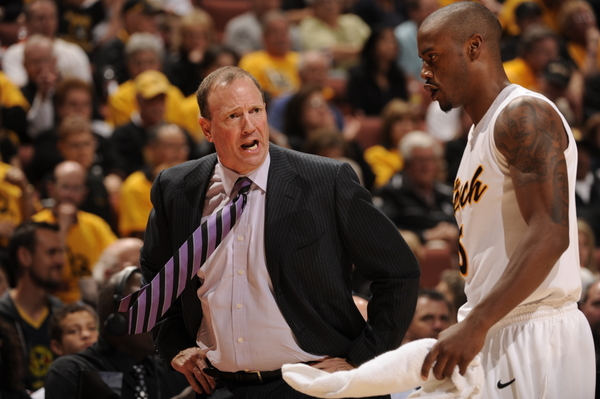 The former Gonzaga/Minnesota head coach is another intriguing choice. While having a great record during his two years at Gonzaga coupled with a not-so-great record during his six years in Minneapolis,
Monson has had a great turn around at Long Beach State. He started out slowly, but his teams churn out progressively better results each season. That includes regular season and conference tournament title this year.
What Has to Happen: Both Smart and Groce have to decline. Monson needs to be enthused about taking a second crack at the Big Ten. Knowing that Tubby Smith has struggled at Minnesota almost as much as he did while having to deal with the Clem Haskins scandal might help.
Steve Alford – New Mexico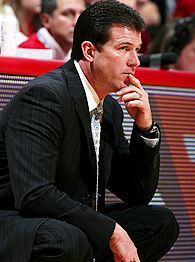 Alford's another candidate that might enjoy another shot at a Big Ten slate. Having some success with Iowa, the one-time Indiana Hoosier sharpshooter also did well with then-Southwest Missouri State before heading to Albequerque to take over New Mexico. Since arriving, Alford has led the Lobos to three regular season titles and one conference tournament crown.
What Has to Happen: Nebraska has to open the checkbook and sell the big picture. New Mexico has made life comfortable for Alford with a hefty paycheck and a contract extension. Add the strong commitment to upgrading "The Pit", and it's almost impossible to leave. Almost.
If Nebraska can somehow show Alford that not only are the Huskers' new facilities on par with New Mexico's, but that he can be a big dog in the conference he cut his teeth in, then the odds are better than some might think. Iowa would laugh at this hire, yet might be passed like a car stuck on the shoulder of a freeway as a result.
Not Gonna Happen
Scott Spinelli – Maryland
Spinelli, a former assistant of then-Nebraska head coach Barry Collier, has been talked up by Maryland head coach Mark Turgeron. Not only should Nebraska avoid an assistant cutting his teeth, but hiring a man who is associated with Collier wouldn't be the best PR move.
Josh Pastner – Memphis
Before last February, Pastner would have been at the top of everyone's list, including mine. A great coach and recruiter, he's lead Memphis back to respectability in his three years on the job.
However, that was before Memphis announced that they were moving to the Big East conference very soon. This gives Pastner no reason to leave considering it gives him the big time basketball conference he was yearning for.
Erick Strickland
The former Husker star's name has been thrown out for his want to be the next head coach of Nebraska. Strickland has no formal coaching experience in college or the NBA mind you, but some fans think it's a good idea.
While there is no problem with Strickland being an assistant or a lower level support staffer, starting your career as head coach of a Big Ten team isn't the way to dip your toe into the pool. It will get ripped off.
Follow Brian on Twitter: @btbowling
Follow HuskerLocker on Twitter: @huskerlocker
Like us on Facebook: Official Husker Locker Page
(Visited 7 times, 1 visits today)